Student Achievement
As an institution accredited by the Southern Association of Colleges and Schools Commission on Colleges (SACSCOC), Henderson Community College (HCC) is obligated to provide to its students, constituents, and the public information about its goals for student achievement and the success of students in achieving those goals. Information on student success may include reliable information on retention, graduation, course completion, licensure examinations, and job placement rates and other measures of student success appropriate to institutional mission.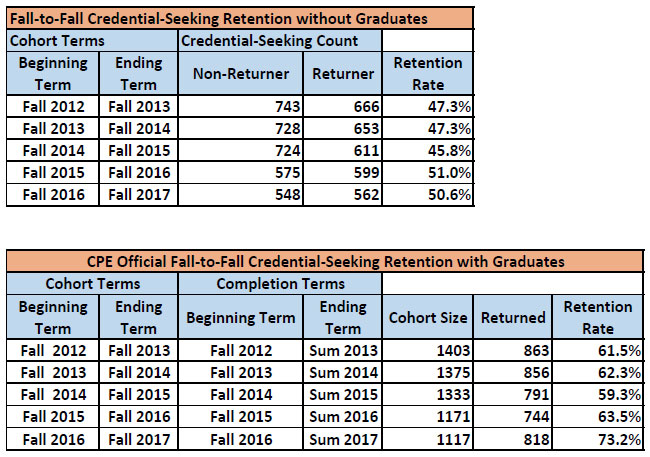 Definition: The percentage of first-time students who return to the institution to continue their studies the following fall, as defined by official IPEDS data.
Source: Official data as reported to CPE.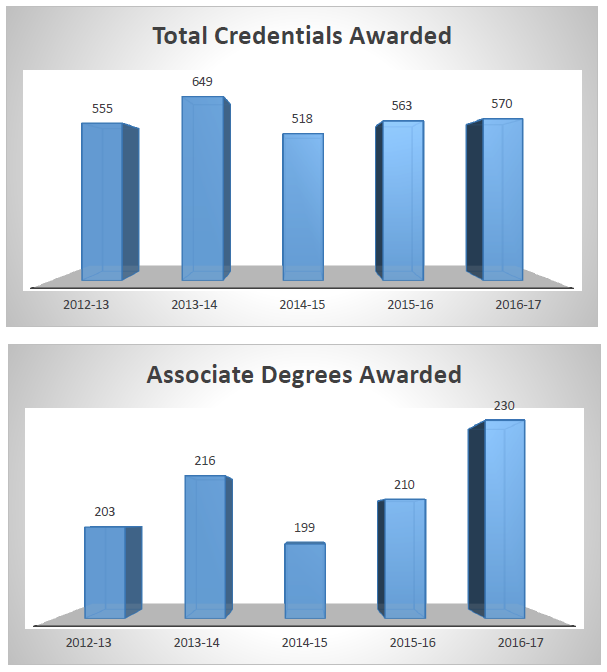 Definition: Annual count of total credentials (associate degrees, certificates and diplomas) awarded and the annual count of associate degrees awarded.
Source: Official data as reported to CPE.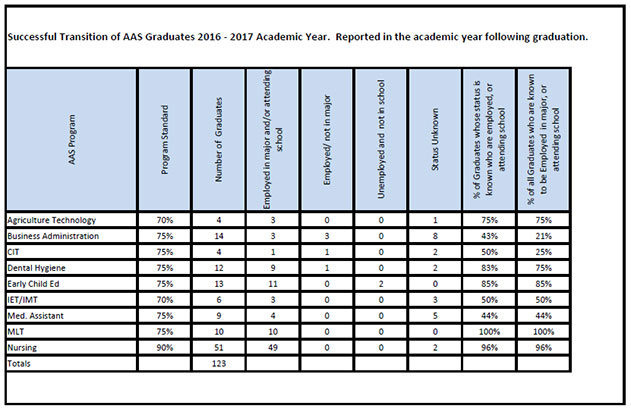 Definition: Outcomes of graduates for all AAS programs.
Source: Official TEDS data.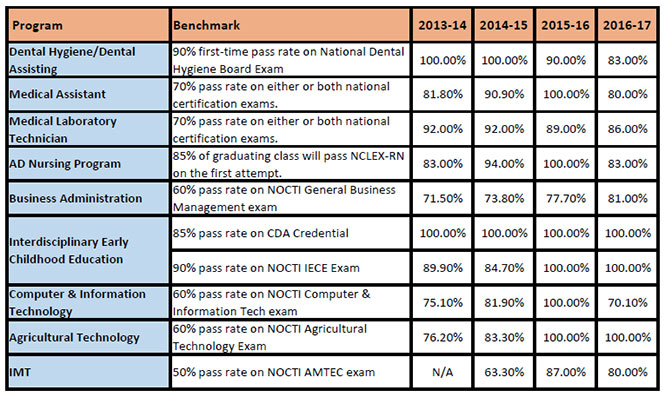 Definition: Annual percent of students passing licensure and certification exams (includes all attempts).
Source: KCTCS Records and HCC Testing Office.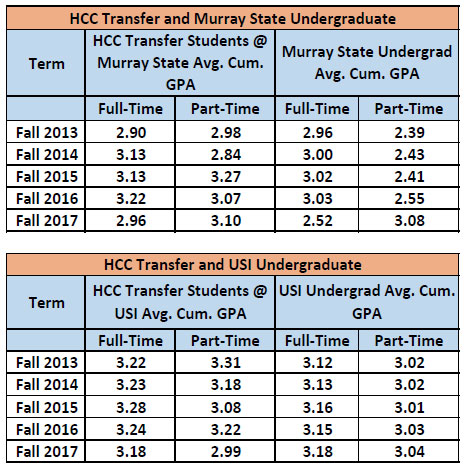 Definition: Cumulative GPA of HCC Transfer students compared to Cumulative undergraduate GPA of HCC's top 4-year transfer universities.
Source: University of Southern Indiana Department of Institutional Research, Murray State University Registrar s Office.