HCC INFORMATION LITERACY eCOMMUNITY
Registering for the Henderson Community College Information Literacy eCommunity is EASY!


1. Open Blackboard onto the "Institution Page," and look for eCommunity/Organization Search, and click it. (Note: Your "Resources" menu will be slightly different than this one in the student's view)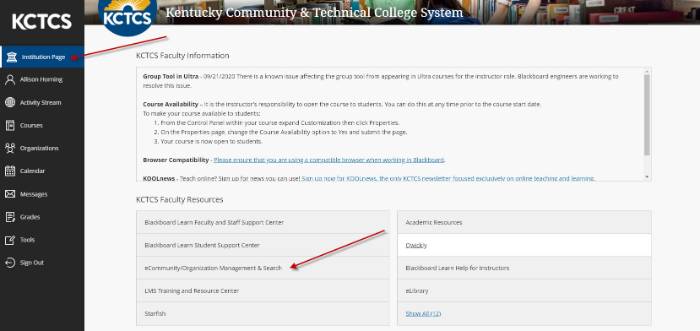 2. Then, you should see a search window. Type "Information Literacy" into the text box (highlighted area) and click "Go."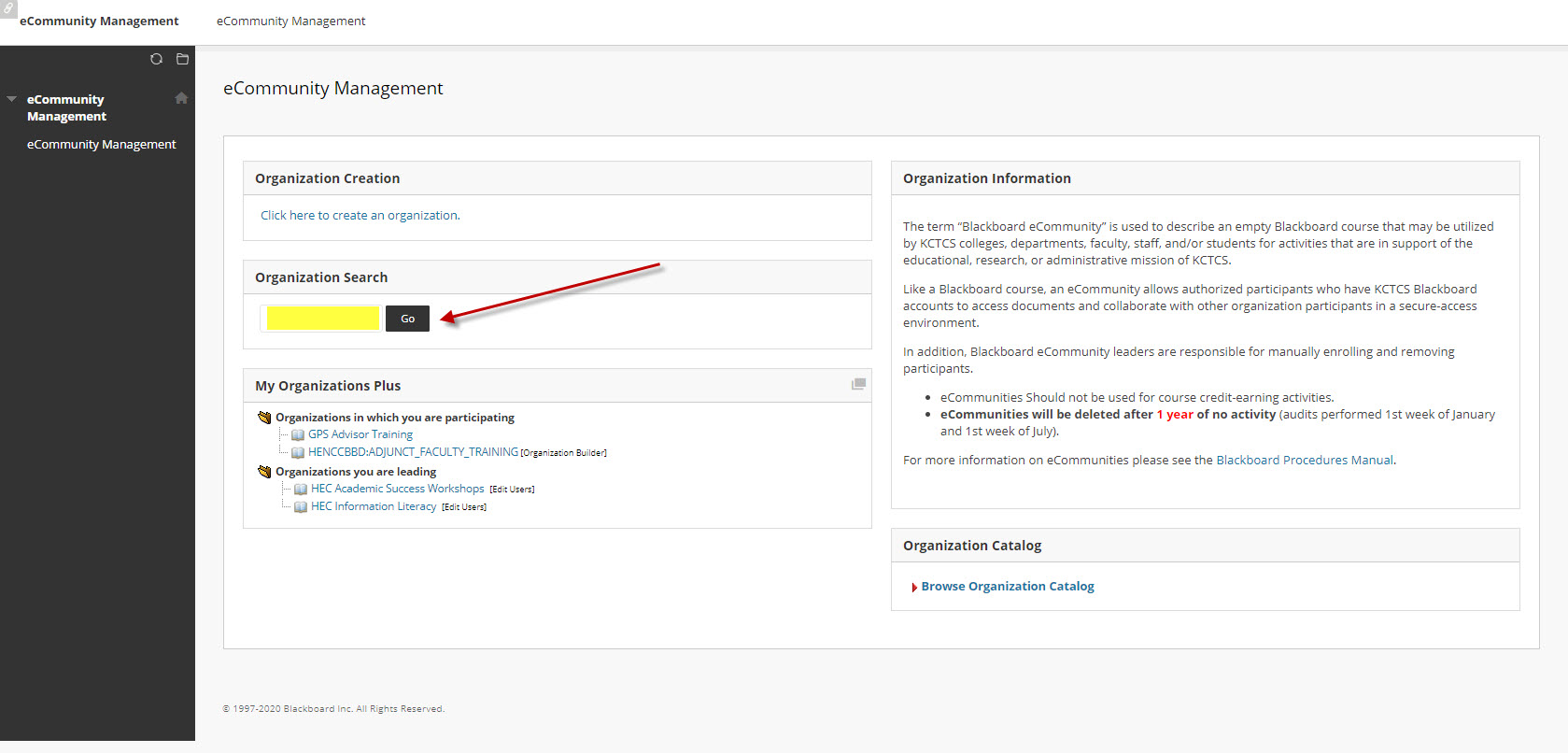 3. On the results page, look for HEC Information Literacy, and click the little gray circle beside the listing, and then click "Enroll."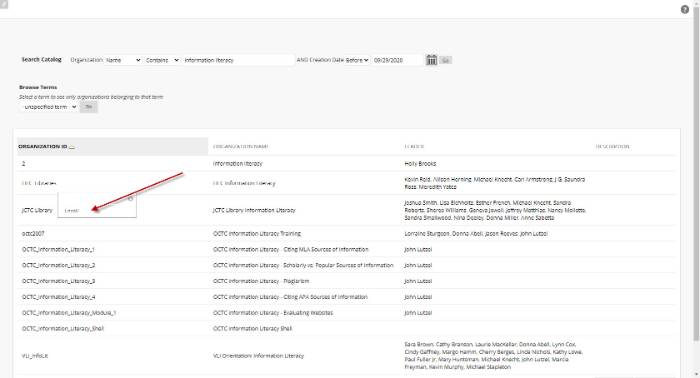 5. On the next page, click "Submit."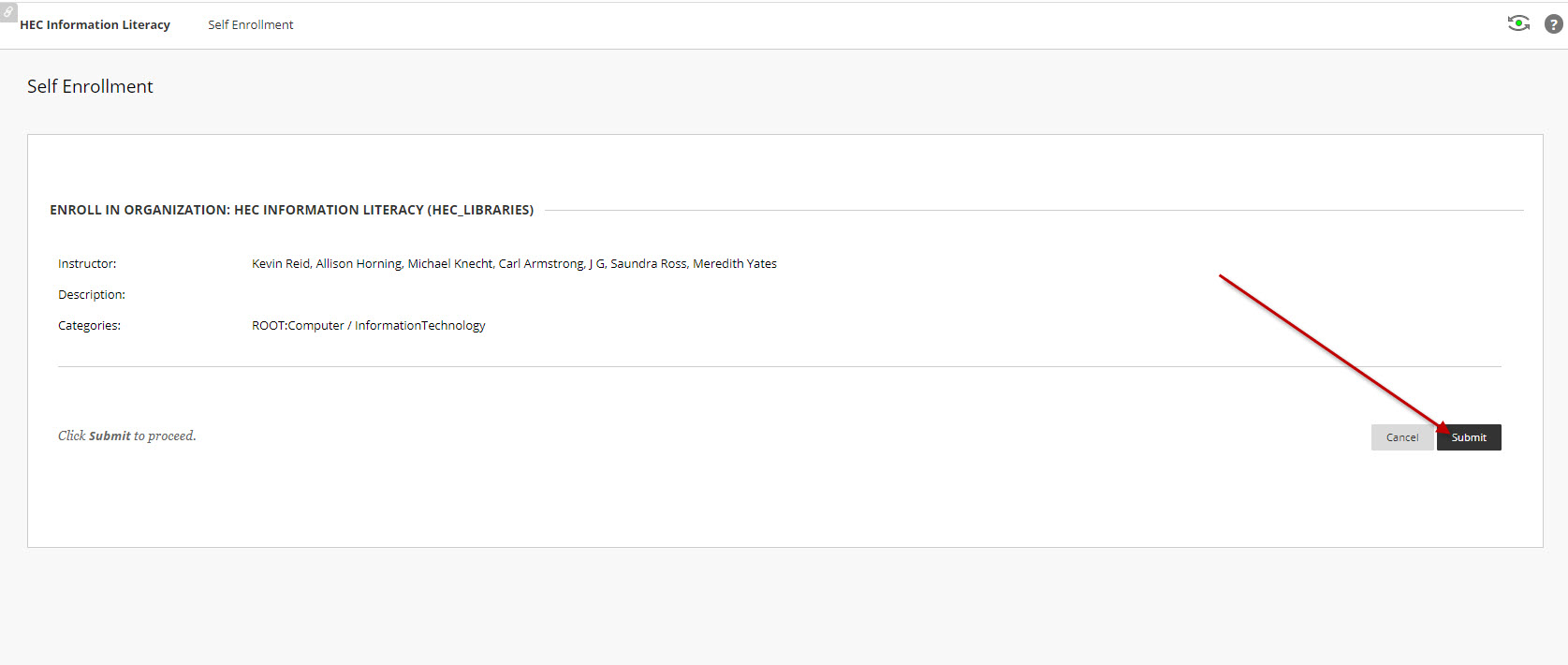 6. On the next page, click "OK," and then you'll be taken to the HCC Information Literacy page.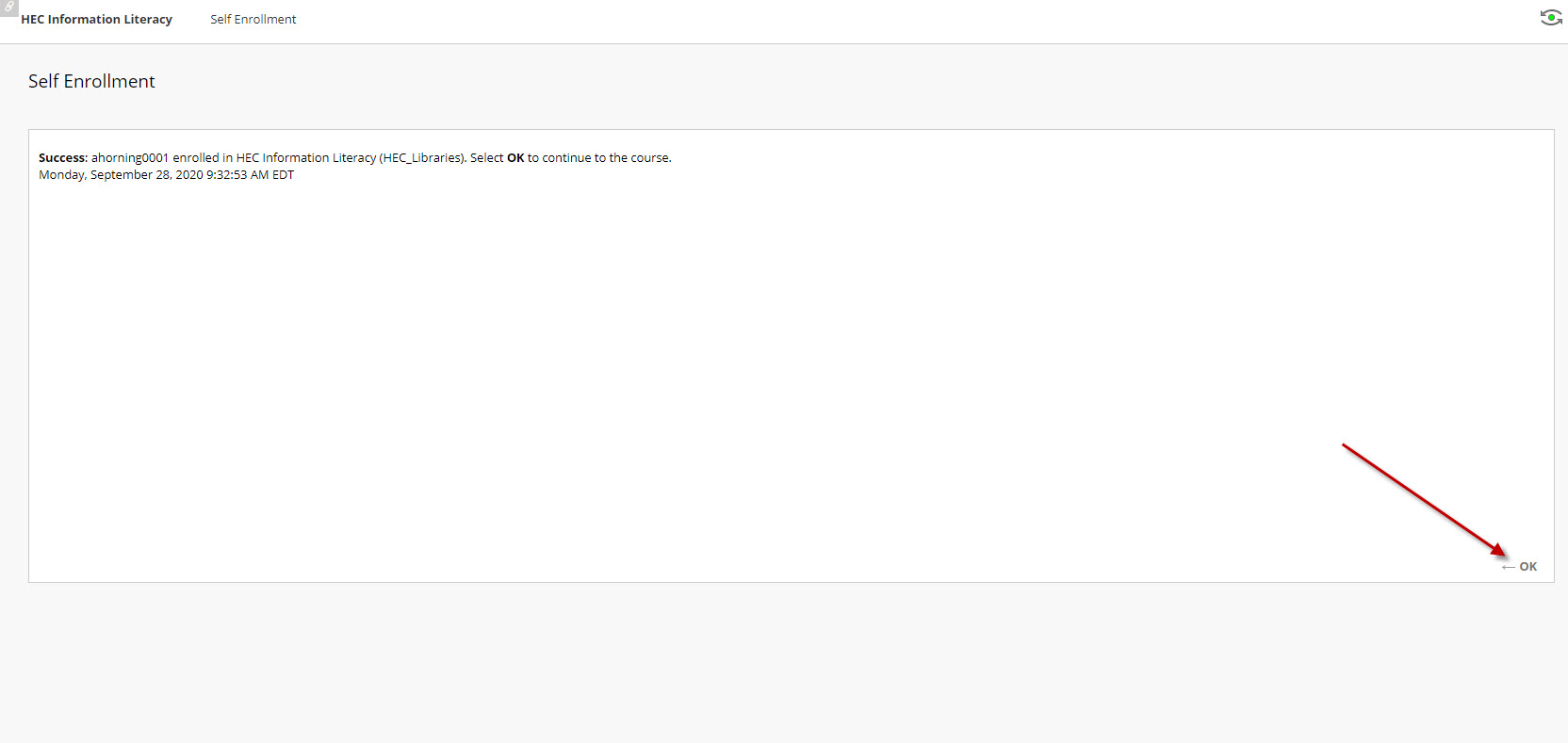 7. Welcome to the Information Literacy Main Page!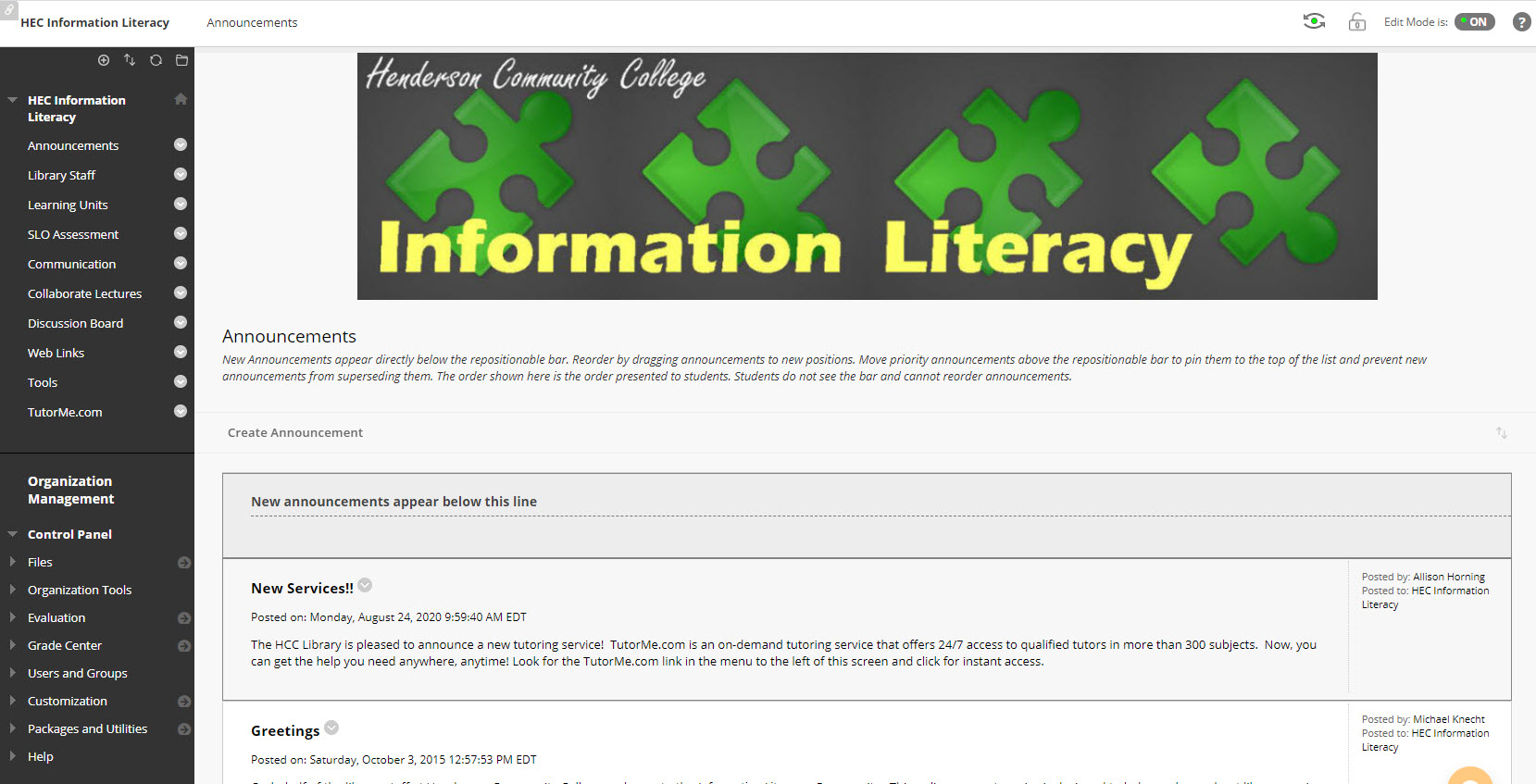 8. If you have any difficulties, please contact Kevin Reid via email or at (270) 831-9760.