HCC INFORMATION LITERACY eCOMMUNITY
Registering for the Henderson Community College Information Literacy eCommunity is EASY!

1. Go to the HCC eLearning homepage:
http://elearning.kctcs.edu/webapps/portal/frameset.jsp


2. Log into BlackBoard using the same login that you use to login to the HCC Network.
For example: hsmith0027
mypassword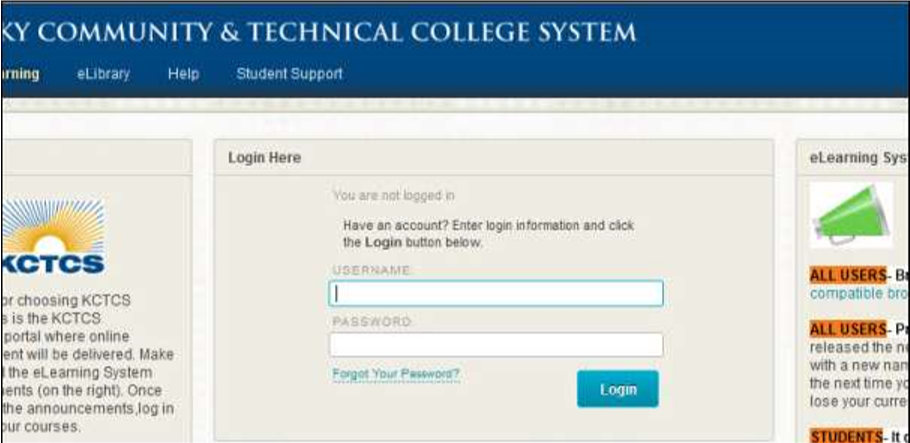 3. Click on the eCommunity tab near the top of the BlackBoard page.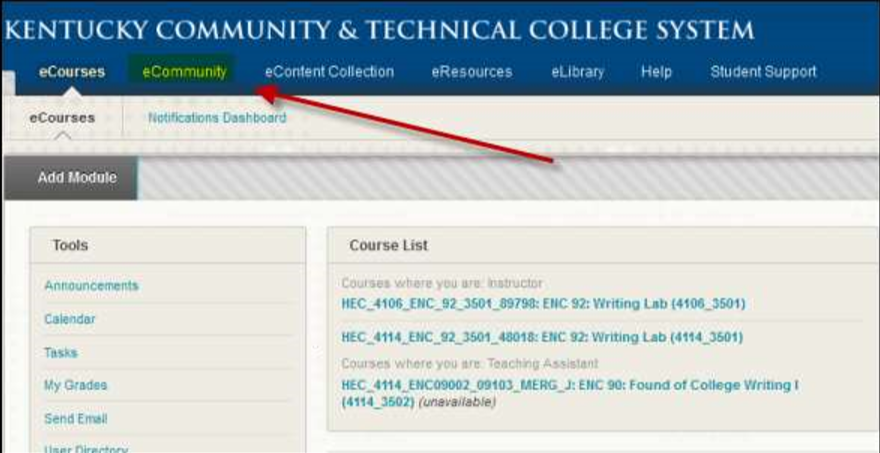 4. Click on "Browse the Organization Catalog."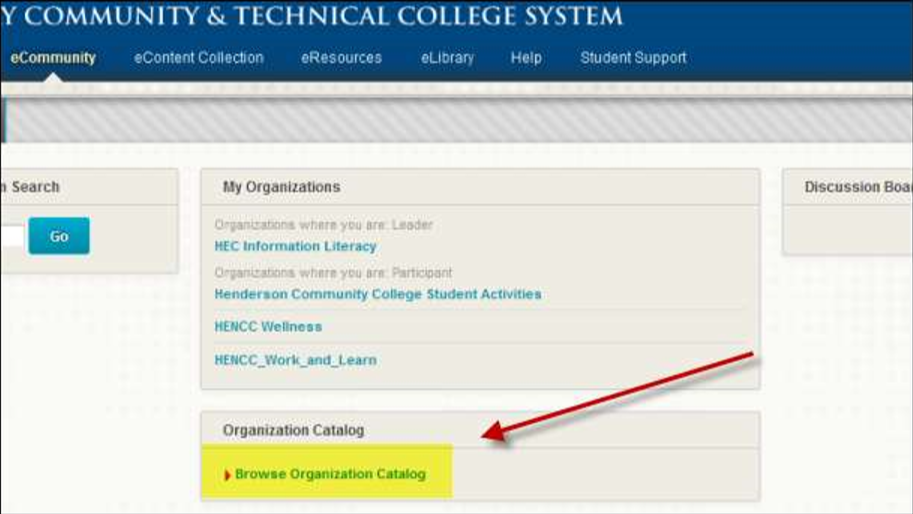 5. In the "Search Catalog" box, type in "information literacy" and press the ENTER key. (If a dropdown menu appears, click on "Information Literacy.")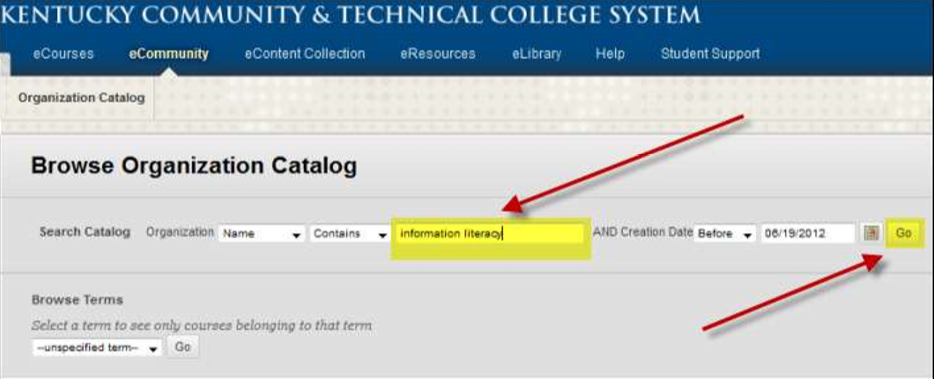 (If BlackBoard does not progress, click on the "GO" button.)
6. A "Results List" will appear. Scroll down until you see "HEC Libraries" in the left column.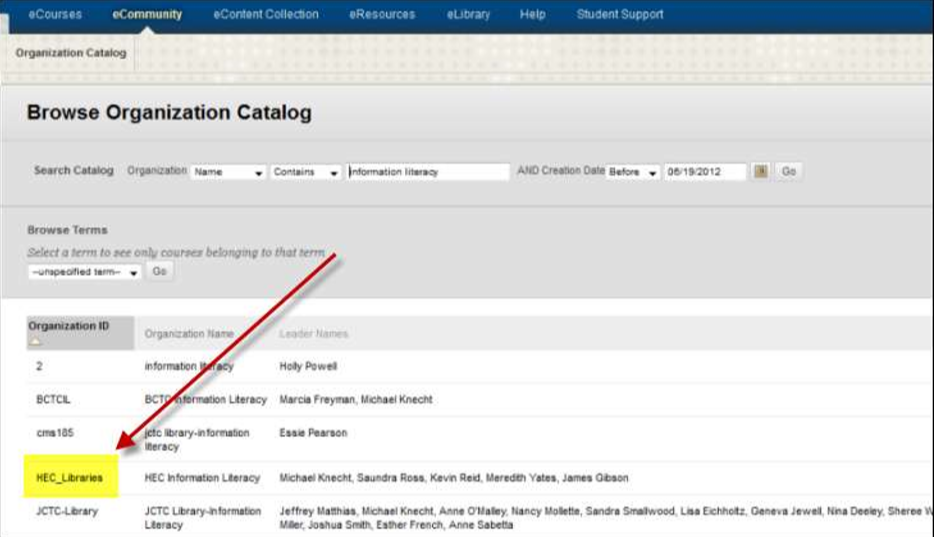 7. Hover the cursor beside "HEC Libraries" and click on the gray arrow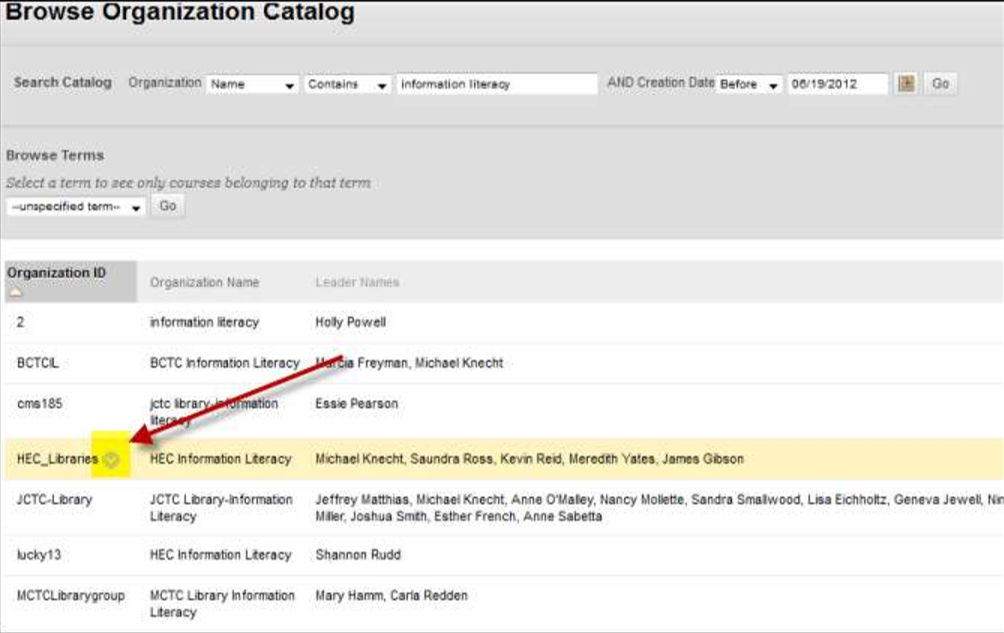 8. Select "Enroll" in the drop-down box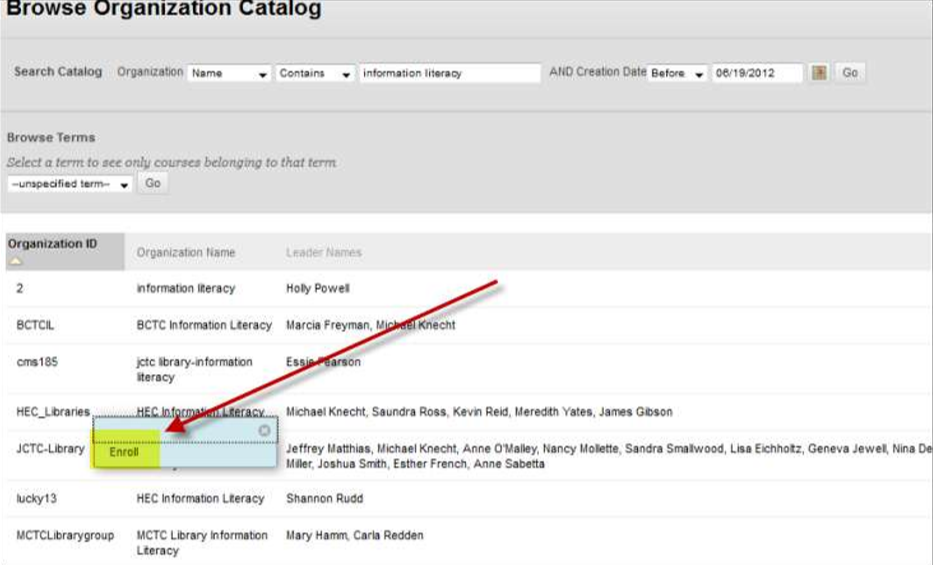 9. BlackBoard will automatically enroll you. Click on the blue "Submit" button.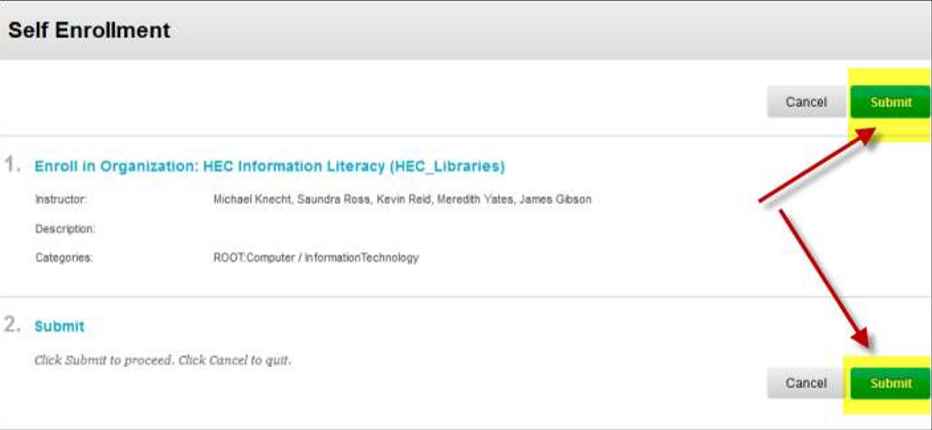 10. To complete the enrollment process, please click on the gray "OK" button.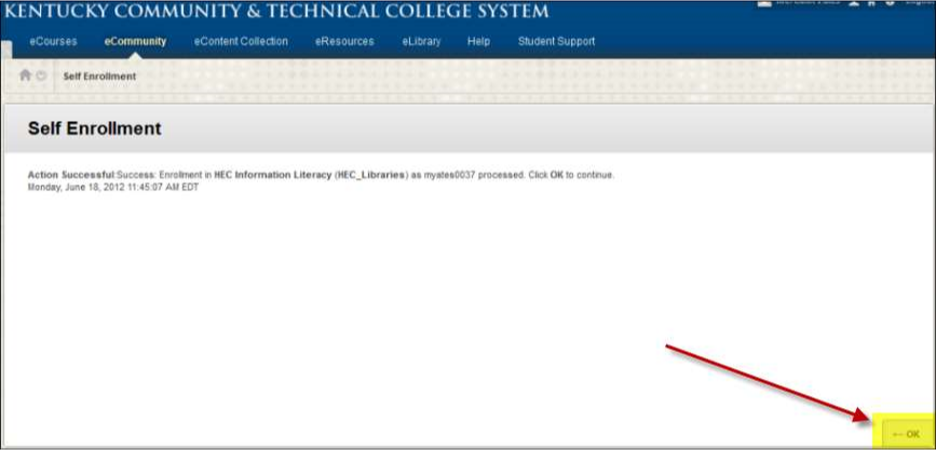 11. The next time you are in BlackBoard, you may select the "eCommunity" tab and then select the "HEC Information Literacy" eCommunity.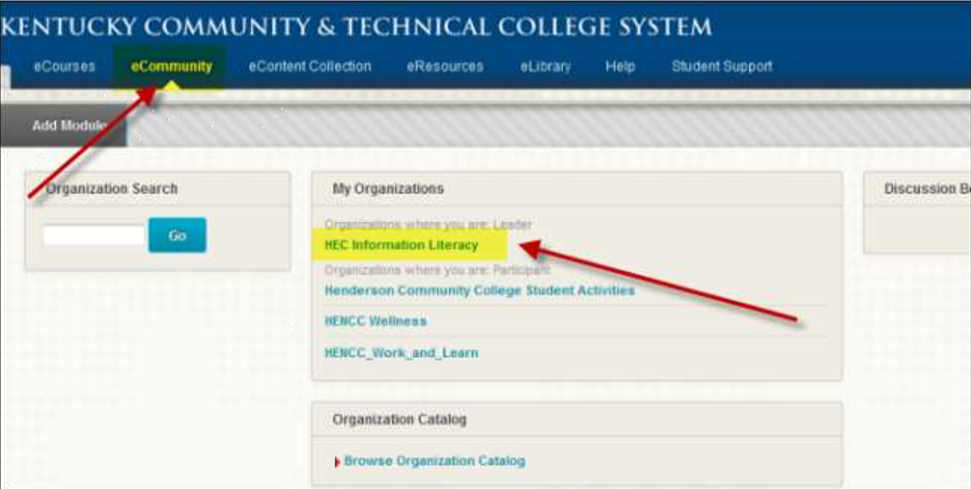 12. If you have any difficulties, please contact Kevin Reid via email or at (270) 831-9760.