NEVER TOO EARLY, NEVER TOO LATE OPEN HOUSE
Published on Nov 12, 2018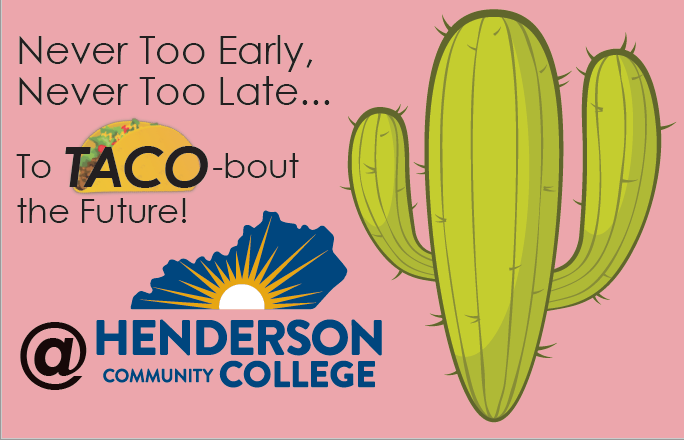 It's never too early or too late to earn a certificate, diploma, or degree from HCC!
You are invited to Henderson Community College for an open house event! RSVP your free ticket!

When: Thursday, November 29th, 5 pm – 7 pm
Where: Henderson Community College, Start Center, Sullivan Technology Center (2nd floor)
Admission to the college
Financial aid opportunities
Program and degree options
Questions?
Contact: Chelsey Daugherty
Phone: 270-831-9607
Email: chelsey.daugherty@kctcs.edu