HCC CELEBRATES LIFE, LEGACY OF DR. MARTIN LUTHER KING, JR.
Published on Jan 13, 2020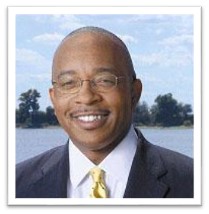 Rev. Adrian Brooks, Sr.
HCC will celebrate the life and legacy of Dr. Martin Luther King, Jr. with a presentation on Thursday, January 23, 2020 from 12:30 pm to 1:30 pm. at the Preston Arts Center. Presenting will be the Rev. Adrian M. Brooks, Sr., Pastor of Memorial Baptist Church in Evansville, IN and Founder of the Memorial Community Development Corp. Brooks' topic of presentation will be "The Continuing Impact of the King Legacy." A light lunch will also be served. All students, faculty, staff, and community members are invited to attend this free event.