JOIN US FOR AN OPEN HOUSE IN ADULT ED!
Published on Sep 15, 2023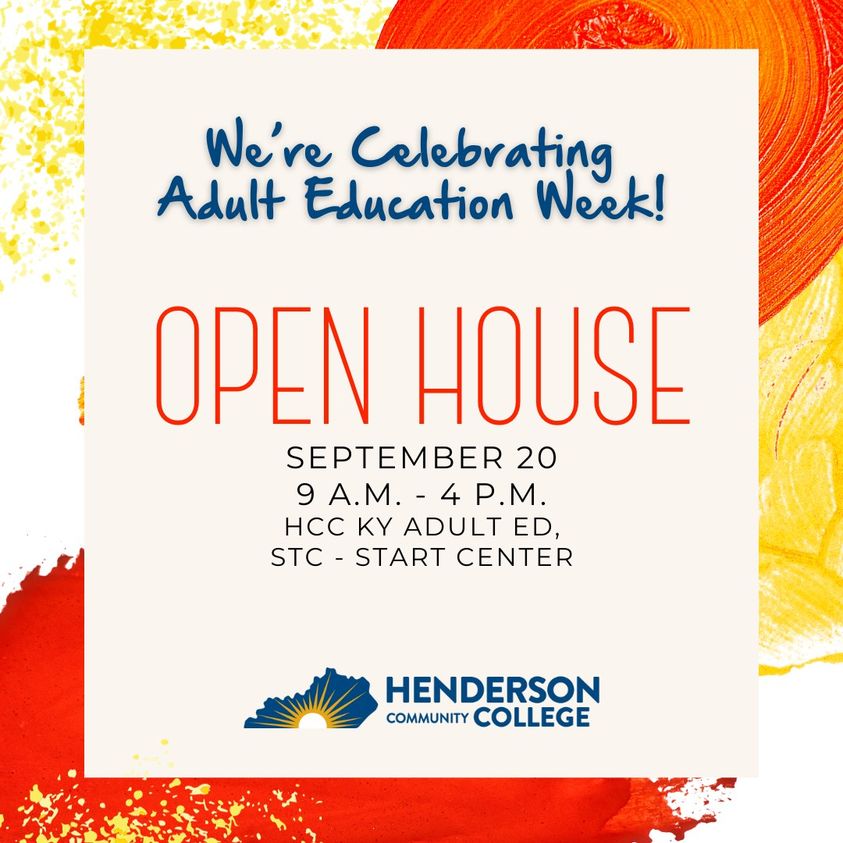 Join us on Wednesday, September 20 for our Open House celebrating Adult Education Week! Stop by between 9 a.m. and 4 p.m. to meet our team, learn more about our services, and hear our success stories.

We're also holding a Book Drive in conjunction with the Open House. If you have any books you no longer want, please consider bringing them to the Open House to help stock our Adult Learner Library.

Please contact Pam Buchanan at pam.buchanan@kctcs.edu if you have questions.