ENG101 Assignment (Essay) Examples
ENG101 Assignment Example 1

Profile Essay

Write a profile of someone who strikes you as interesting. Consider four possible frames for your inquiry into this person group: group, ideas about, even, or quality. Your essay should follow the features of the form as discussed in the class.

Excerpt from a Student Profile Essay

Frame: Ideas About

When a photographer chooses his favorite picture he's ever taken, he will most likely have a really hard time deciding between the hundreds of pictures. This was especially the case for Dillan Smith. It took him at least 5 minutes to decide. When he did decide, he gave the story behind the photo: Dillan took his favorite photo while he was in Haiti on a mission trip. The photo is of a young boy who could not participate in the organization's Vacation Bible School. Dillan said that the organization could only let in around 100 kids every day because of the amount of supplies that they had. Dillan captured the photo right after the boy found out he couldn't go inside. He stopped twirling his phone for a second and said, "It's not a happy shot at all. It's more of an emotional shot." The picture perfectly displays the poverty and need for help that the people of Haiti long for.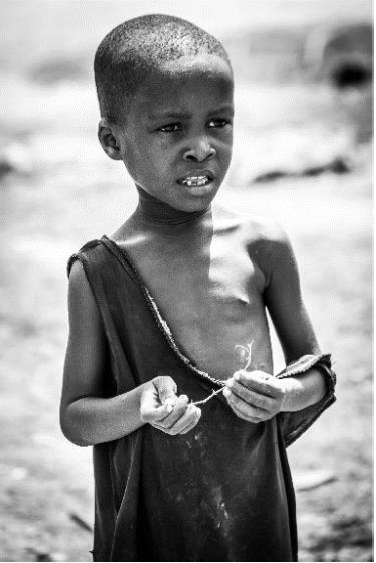 An earthquake struck Haiti on January 12th, 2010, leaving 220,000 people dead, 300,000 people injured, and rubble almost everywhere. The country was left in ruins and the people were devastated. Organizations from all over the world reached out to help Haiti, but the country is nowhere near to being back to "normal." According to Richard Knox, Haiti is a long, long way from reaching the goal of "building back better." The rubble is off the streets, and the country seems as if it should be fine, but there are things that still need to be done. Dillan described the country as being "sad yet beautiful." This describes Haiti perfectly. The country has so much potential, if only people cared about it just as much as they did back in 2010 when the earthquake first hit.
Dillan was wearing a long sleeve t-shirt and basketball shorts, which didn't help the fact that the meeting room in Sturgis First Baptist Church was awfully chilly. Dillan shivered and struggled to talk over the loud air conditioner as he talked about his first trip to Haiti. He said that he first felt the calling to take a trip there right after the earthquake hit, but he didn't have the funds at that time to go. It wasn't until Crossings offered their program that Dillan actually considered taking the trip. He continued to twirl his phone around on the white table which made it obvious that he had told this story multiple times, and he practically knew it by heart. With the help of his new youth pastor, Dillan went on his first trip with Crossings in 2012. Once he went on his first trip, he realized that there was such a need for missionaries and people in general who are willing to help and to serve the country. The country needs encouragement, and Dillan noticed that from just a one-week trip.
ENG101 Assignment Example 2

Problem-Solution Essay (800 – 1000 words)

Describe a problem of consequence, framing it narrowly enough to explore convincing solutions. Identify the wide range of rhetorical situations that might call for a proposal argument. Argue effectively for both the seriousness of the problem and the proposed solutions, using strong evidence. Use appropriate invention strategies to discover and develop a proposal topic. Apply revision strategies that are effective for a proposal.
Excerpt from a Student Problem-Solution Essay
I am a mother, daughter, sister, aunt, factory worker, overall, a productive member of the society, and - an addict. Several years ago, I was actively addicted to using drugs and selling them to others as part of a gang. I tried to stop a few times, but I couldn't. No matter how many times I almost died. No matter how many homes I lost or cars I totaled. No matter how many times I got robbed, beat up, or withdrew. No matter how many times my mother cried and begged me to go back to my old self, to leave my monster alone, I could not stop. Then I was thrown in a jail cell, but that didn't make me want to stop either. I posted bond and was ready to rip and run some more. The strange thing was that I didn't think of myself as an addict until the people who loved me more than I could love myself had checked me into a rehab while I awaited trial. During these nine months, I realized that I wasn't some emotionless "thug" as the judge said, a worthless mother, or a bad person. I learned that addiction is a sickness that, with awareness and proper education, can be treated and even prevented.
A lot of people are quick to turn their heads or snub their noses at addicts nowadays. Being uneducated, the addict and the loved ones affected don't realize what is going on, or that an addiction is indeed a mental disease. World Health Organization and American Psychological Association recognized drug addiction as a disease in 1956, an illness that needs treatment and to be taught how to cope with (National Institute on Drug Abuse). Unfortunately, teenagers and children are starting to use more and at a younger age. According to NIDA, a 2006 study done by a partnership for a Drug-Free America showed that 1 in 5 teenagers have used prescription drugs to get high. Web MD also states that in 2009, 23.5 million twelve-year-old or older children needed drug abuse treatment. They confirm that over 90% of people with addiction started before the age eighteen. It's obvious that as addicts are getting younger, educational programs on how to recognize and prevent drug addiction should become an important part of the school curriculum. Instead, children in school and at home are being glazed with "Just Say No." These children have to understand the causes and symptoms of an addiction, that it is uncontrollable, after started. In school, we were taught that people on drugs were homeless, jobless, and toothless; they were scum of the society, so it never occurred to me that I may be one of them, a filthy addict. It also never occurred to me that I needed treatment. We have to become honest with children and teach them in advance how to recognize the early signs of addiction, how to cope, and how to get help.