Hispanic/Latino Affairs
Henderson Community College's Mission to Serve Hispanic/Latino Populations
Henderson Community College is intentional about interacting with the Latino population both on campus and in the community. We understand student performance and adapt to their strengths and weaknesses in order to promote their success. This is important to HCC because we strive for the highest degree of retention and degree completion for all students regardless of race or ethnicity.
HCC recognizes the benefits of a campus inclusive of Latino communities such as increased social awareness, improved communication in diverse settings, and stronger collaboration among people from different backgrounds. Our college works toward an inclusive campus through a heightened capacity for Spanish language services, increased Latino enrollment, and expanded awareness of issues related to Latino inclusion.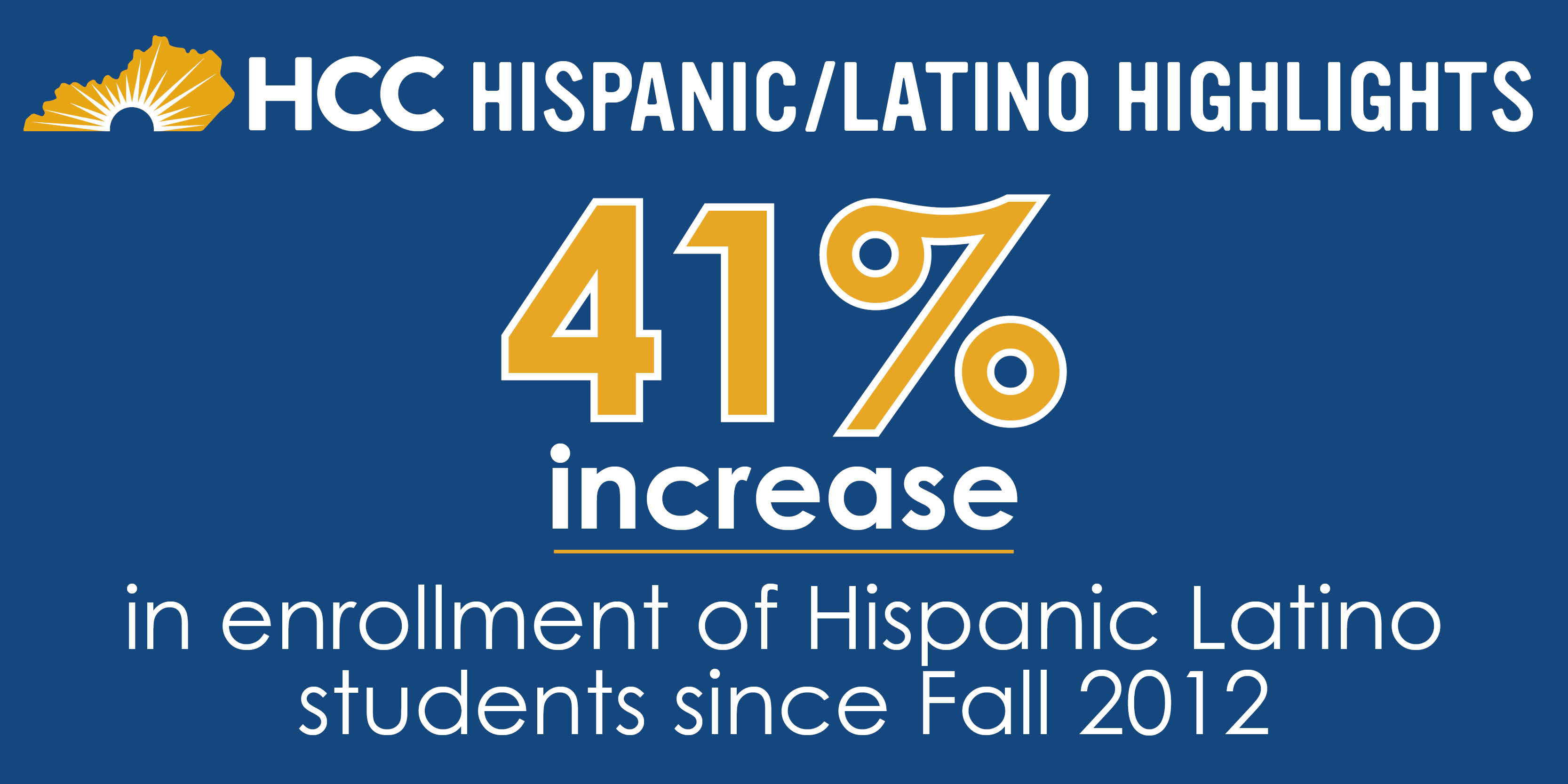 One of our students, Arnulfo Ayala Martinez, submitted a video for a "KCTCS Better Lives" Video Contest. Arnulfo's video received the most votes out of all 16 KCTCS institutions statewide!
See the video below:



HCC's Hispanic Student Ambassador: Gabriela Gonzalez

| | |
| --- | --- |
| | "My name is Gabriela Gonzalez. I am from Bronx, New York City, but both of my parents are from Mexico. What I enjoy about HCC is the support that they offer to students when they need the help. They accommodate with the schedules of their students, whether they need to do night or online classes. With this opportunity as a student ambassador, I hope to be able to interact with other students and persuade people why they too should attend our community college." |



Hispanic/Latino Resources
Financial aid – Lowest tuition in KY, FAFSA application assistance, and work-study programs
Scholarship and Grant opportunities – Federal and local funds that are not to be repaid:
Career services - Career guidance, job placement, and transfer advising
Academic advising - Free academic advising, computer labs, tutoring, and library resources
DACA at HCC - KCTCS colleges accept all students regardless of their immigration status and graduates from a KY high school can enroll at Kentucky colleges/universities as in-state residents for tuition purposes
Hispanic outreach organizations
Oakhill Baptist Church (502) 450-0292
Holy Name Parish (270) 826-2096
Henderson's First Baptist Church (270) 826-2332
Hispanic markets/restaurants
Agaves Mexican Grill (270) 957-5028
Tacoholics Kitchen (270) 957-5001
Los Toribio (270) 831-2367
Cancun Mexican Restaurant (270) 826-0067
Tienda Mexicana Lorena (270) 212-0009
Medina's Mexican Store (270) 830-7130

ESL classes
English language services offered both on and off campus (Henderson House Authority & Tyson Processing Plant) – all classroom instruction technology and materials included
Contact Pam Buchanan for more information.