AN EASIER WAY TO PAY TUITION!
Published on Nov 25, 2019
Tuition Smarter.

Monthly payments to fit your life.

Your school partners with Nelnet Campus Commerce to let you pay
your tuition and fees over time, making college more affordable.
Payment Methods
• Automatic bank payment (ACH)
• Credit card/debit card
• Payments are processed on the 20th of each
month
Cost to Participate
• $25 nonrefundable enrollment fee
per semester
• $30 nonrefundable returned payment
fee if a payment is returned
Simple Steps to Enroll
• https://students.kctcs.edu
• Click the Student Self-Service link and log in
• Click Account Balance
• Click on Make a Payment
• Choose Payment Plan as payment method
(make sure any pop-up blockers are disabled)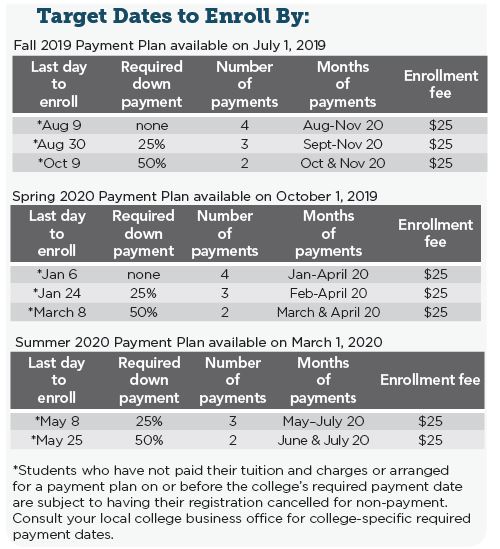 To see enrollment deadlines, required down payments, and other payment details, visit our
website below. Please note that all down and full payments are processed immediately.