HCC MEDICAL ASSISTING AWARDED ONB GRANT
Published on Dec 6, 2021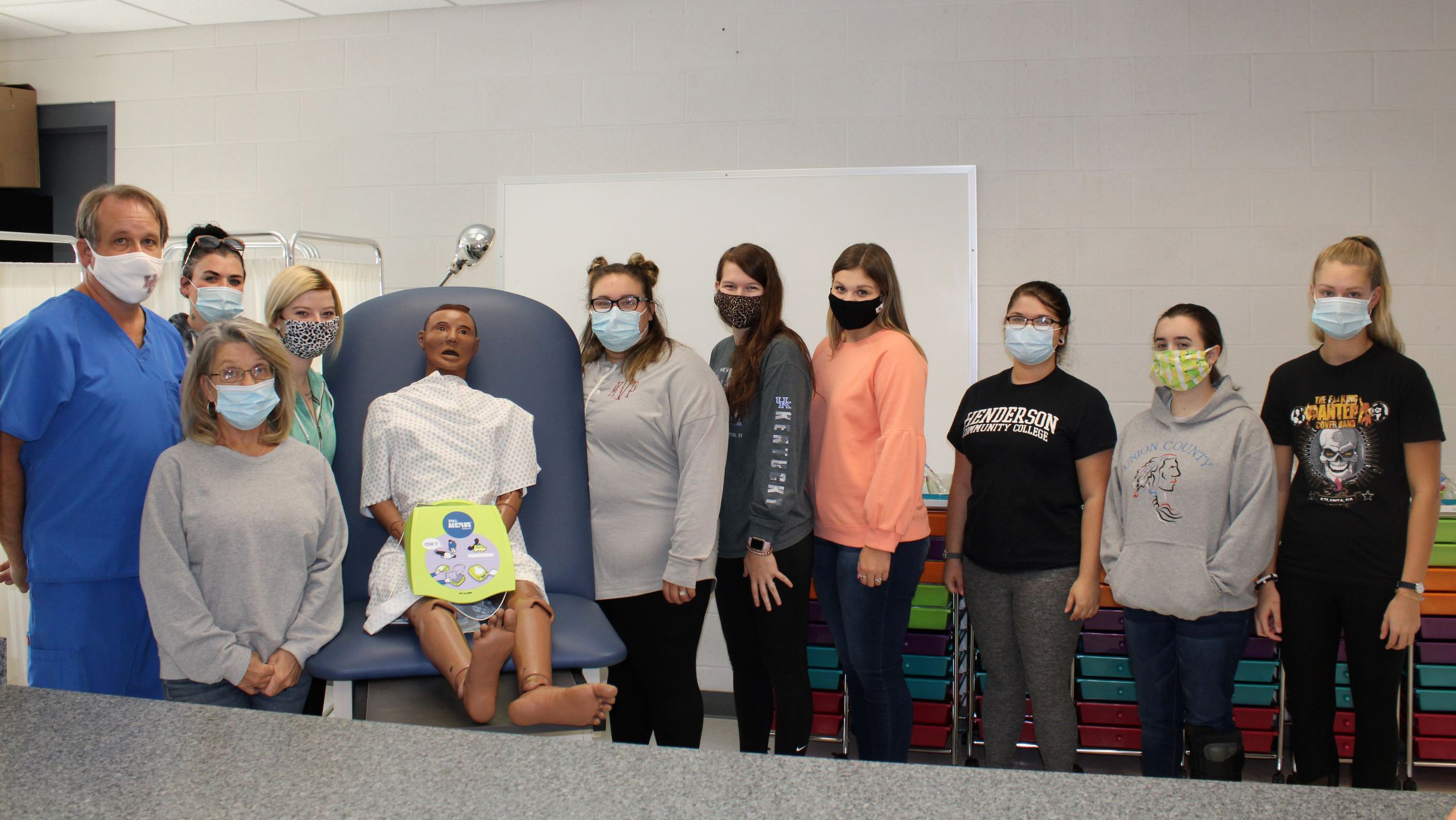 Henderson, KY – The Old National Bank Foundation provided $10,000 to Henderson Community College (HCC) to help expand HCC's Medical Assisting (MA) Program.
Since receiving this grant, the MA program has had the opportunity to purchase much needed equipment and supplies for their new classroom and laboratory/clinic. The program now has a simulation of a four-room clinic setting with exam tables, mannequins, and diagnostic medical equipment for a medical office setting.
Mark Chandler, MA Program Coordinator, says, "Medical Assisting jobs are now in higher-demand than ever due to the increase of urgent care and walk-in clinics. With the equipment we were able to purchase with this grant, we're able to better simulate the clinic setting, better preparing our students for their careers in Medical Assisting."
Take it from MA program graduate, Hannah LaCaze. She says, "HCC's Medical Assisting program prepared me well for my job and I caught on quickly. If you plan on going to college, HCC is a great place to start. I benefitted a lot from the individual time with my instructors, and I know other new students will too."
For more information on HCC's MA program, please contact Mark Chandler at mark.chandler@kctcs.edu or 270-831-9771. HCC is located at 2660 South Green Street in Henderson.
###