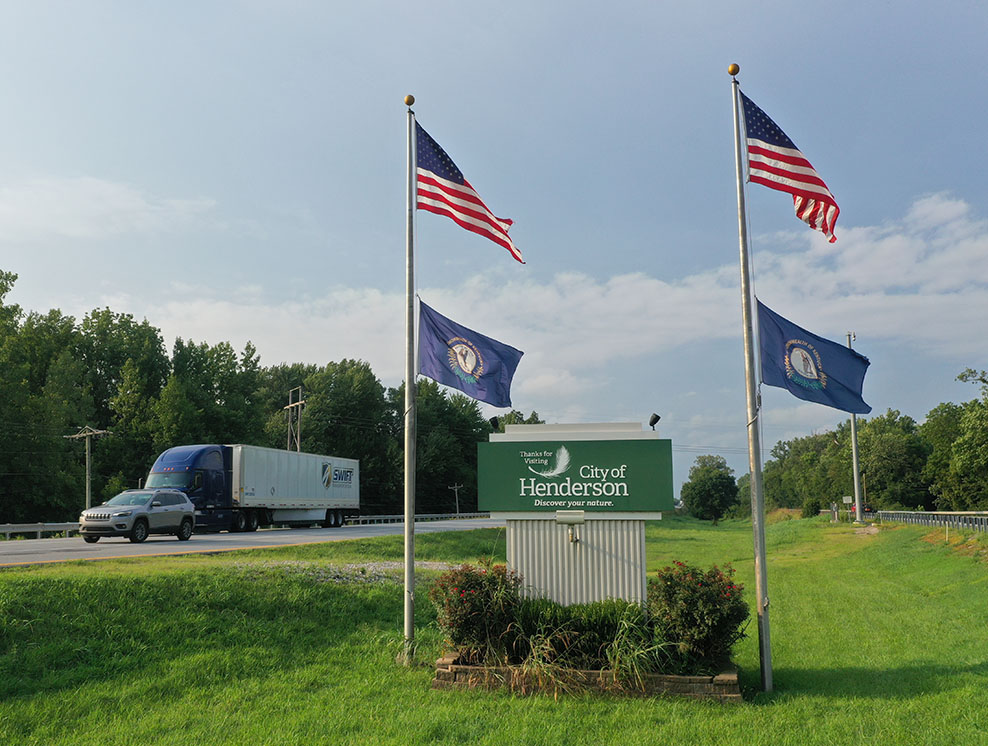 Make Henderson your home!
This is a community that gets behind you professionally and welcomes you personally. Lower your stress, raise your enjoyment of life in a low-crime, high-quality area where your children and family will flourish.

Henderson Community College (HCC) has earned the reputation of changing lives and enhancing the future for area students since its founding in 1960. At HCC, students receive top quality instruction at the most affordable tuition rate in the region. HCC is part of the Kentucky Community and Technical College System (KCTCS), and is one of 16 two-year colleges in the KCTCS system. Situated at the Kentucky-Indiana border, HCC embraces the essence of rural western Kentucky with scenic vistas and friendly faces.
KCTCS offers a competitive benefits package and and attractive work environment that supports excellence, innovation and creativity. Positions with the KCTCS / Henderson Community College are term-contract positions, with the expectancy of continuance based on performance. View the current opportunities available at Henderson Community College!

Welcome to Henderson, Kentucky! Our staff of economic development professionals are committed to helping business succeed and grow in Northwest Kentucky. For site selection professionals and corporate decision makers, our staff has extensive knowledge of the resources you need – industry, sector, and labor data, available sites and properties, local and state incentives, our wonderful quality of life – to help you see why our area is the right decision for relocation or expansion.