HCC & OCTC Expand Partnership with Med Lab Tech Program
Published on Sep 2, 2020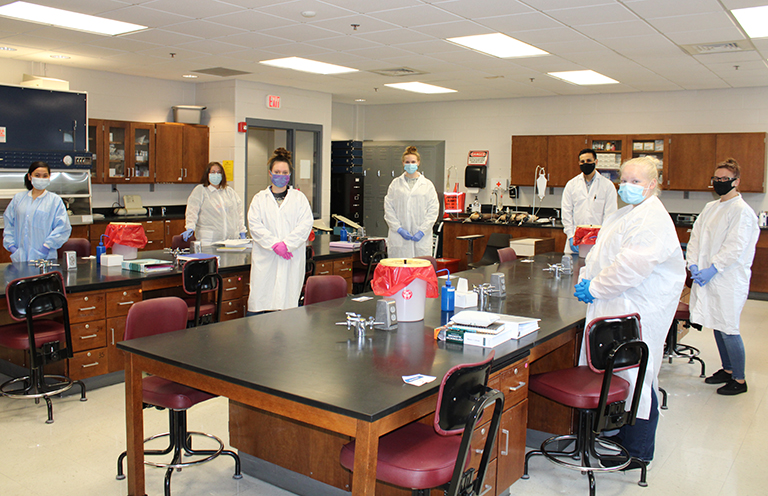 Henderson, KY –Henderson Community College (HCC) and Owensboro Community & Technical College (OCTC) are partnering to add an additional healthcare career option for students. The colleges recently signed a memorandum of agreement giving OCTC students the opportunity to pursue an Associate of Applied Science in the Medical Laboratory Technician (MLT) program at HCC.
When asked of this partnership, Dr. Jason Warren, President/CEO of HCC, said, "There are numerous benefits to being a part of a system of 16 public community and technical colleges statewide, and this new collaboration is an excellent example. Dr. Williams and I are committed to serving our region in a fiscally-responsible way without unnecessary duplication."
This collaboration allows students in the Owensboro area to complete general education requirements toward the MLT degree at OCTC, their home college, and then transfer to HCC for the core curriculum. Students earn a certificate in Phlebotomy for the Healthcare Worker, a certificate in Physician's Laboratory Assistant and an Associate of Applied Science in Medical Laboratory Technology. Graduates of the program are qualified to take a nationally recognized registry exam to become certified Medical Laboratory Technicians.
"We are all excited for this partnership! Through collaboration, we have developed a wonderful way to support students regionally. We look forward to welcoming OCTC students at HCC," said Amanda Seaton, Program Coordinator for the MLT program.
This new opportunity adds to an already successful similar partnership with OCTC's Surgical Technology Program for HCC students.
"We always want to align these partnerships with high wage-high demand career options for our students that fulfill the needs of our regional employers. By cross promoting these programs, the colleges can help ensure that the healthcare workforce needs of our region are being met" added Dr. Scott Williams, OCTC President.
For more information about HCC's MLT program, please contact Amanda Seaton at amanda.seaton@kctcs.edu or 270-831-9818, or visit https://bit.ly/2QuASSG. To enroll at OCTC, please contact octc.startcenter@kctcs.edu, or call 270-686-4473 for a personal appointment.