STUDENT WIFI HOTSPOTS LOCATED ON CAMPUS LOTS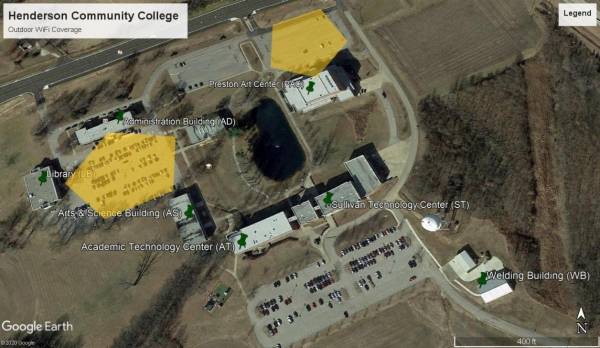 Henderson Community College has installed two new Wireless Access Points at our main campus located at 2660 S. Green Street, Henderson KY 42420.
With these new and improved outdoor wireless access points we can now offer free and unlimited internet access over our KCTCS-Guest-Wireless connection to strategic parking lot locations.
The parking lots being covered now are located right outside the Preston Art Center (PAC) and between the Administration, Arts & Science, and Library Buildings. Once connected to our free internet service you will be asked to "Agree" to our terms page and then you will be free to surf away on your devices.
If you have any questions or need help connecting please feel free to contact us at
HEN-HELPDESK@KCTCS.EDU