HCC RECEIVES ROTARY GRANT!
Published on Apr 18, 2022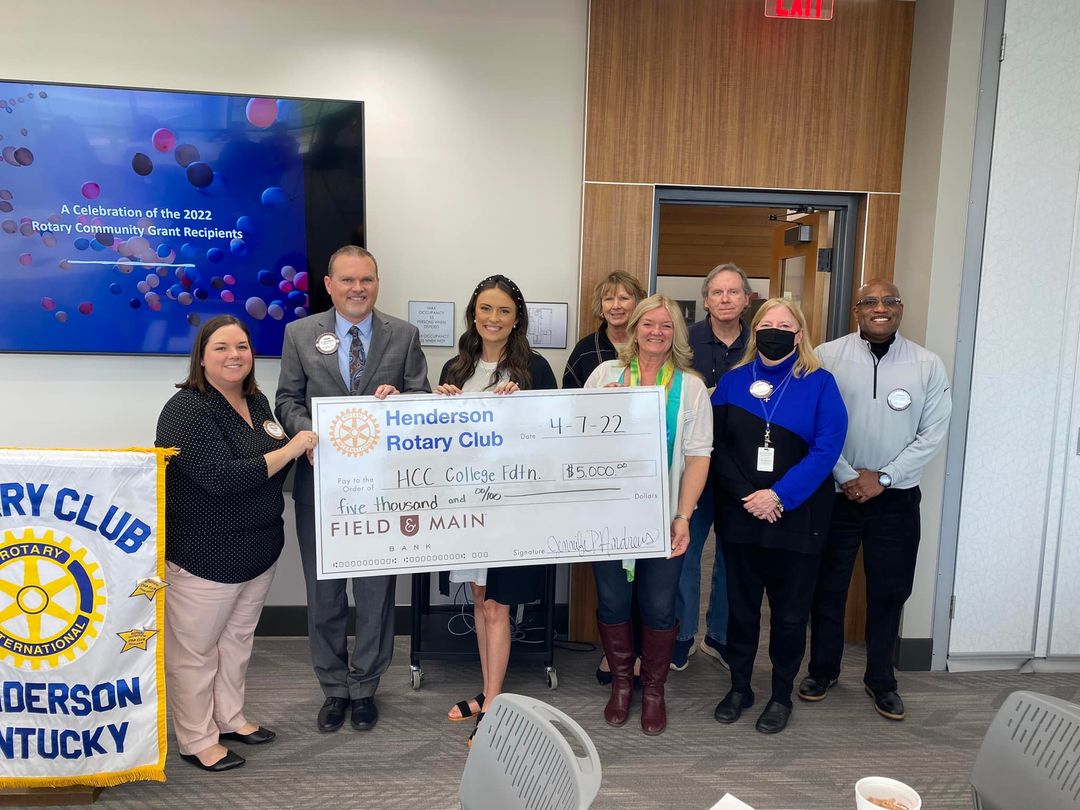 The College Foundation is very thankful for the $5,000 grant received from the Henderson, KY Rotary Club on Thursday, April 7th!

This money will be used towards purchasing new curtains for the stage at the Preston Arts Center. This project will insure that the community is able to attend shows at the PAC for years to come.

HCC would like to thank the Henderson Rotary Club for supporting the College Foundation!