WOMEN'S HISTORY MONTH SPEAKER NAMED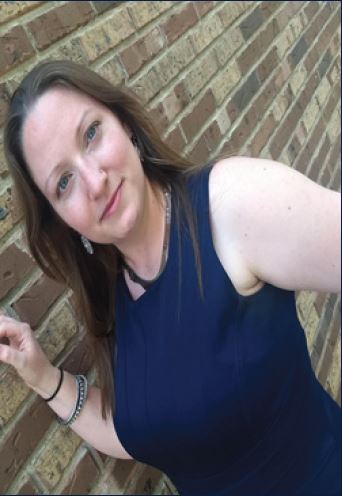 Ashley Burgdorf Bernaugh

· Founder & Lead Strategist at August Zinnia Strategies
· Assistant Coach for the Collegiate School of Medicine and Bioscience forensics team in St. Louis, Missouri

WHEN: March 17, 11:00 am – 12:00 pm

TOPIC: Ashley will discuss how women have risen against all
odds and share some of her personal experiences.

JOIN: https://bit.ly/3kDZOWj
BIOGRAPHY: Ashley Burgdorf Bernaugh is the proud daughter of the public education system and a first-generation college student. Growing up in a small community shaped her values
and influenced her to pursue a career in public service and help others. Ashley Burgdorf Bernaugh is the Founder and Lead Strategist at August Zinnia Strategies consulting group
and the Assistant Coach of the Collegiate School of Medicine and Bioscience forensics team in St. Louis, Missouri. Ashley'scareer includes more than 15 years in nonprofit leadership and management, with over a decade of experience in sale sand organizational fundraising. Her first years out of college focused on grassroots organizing for community groups. In recent years she has expanded her list of clients fromnonprofit organizations to up-and-coming politicians, area small businesses, and local entertainment talent.
Ashley has been passionate about public policy and history since she was a child. Ashley
graduated from Western Kentucky University with a Bachelor of Arts in Political Science and History
with a minor in Women Studies in 2008. Ashley Burgdorf Bernaugh is currently a graduate student
at WKU studying Social Responsibility and Sustainable Communities, with a concentration in Public
Policy and Gender Studies. Ashley was recently awarded the 2020 Esther Graduate Fund
Scholarship and the Gail Martin Scholarship in recognition of her academic excellence and
community service. In her free time, you can find her reading the news, gardening, and exploring
the Greater St. Louis, Missouri area with her son.